Whew, can't believe 2015 has passed! It's 2016 and I'm still the same as ever. Well, guess what. I just started this blog last year on March... or February, I think, and I already got a few e-ARCs and Ebooks for reviewing! I know they're not hard copies like I prefer them to be. But, it still counts as something. The thing is, I live in the middle of nowhere and no publishers would send a free hard copy to someone who lives outside of the U.S or England or Canada.
Okay, so now I'm gonna show you some titles of the review copies or ARCs I got in 2015. They're all electronic, of course. Some of them might have been reviewed before and you can read their reviews if you click the link (if there's one).
Deadly Sweet Lies (The Dream War Saga, #2) by Erica Cameron
Publisher: Spencer Hill Press
Release date: December 1st, 2015
Genres: YA, Fantasy, Paranormal
Nadette is a human lie-detector. Unfortunately being so makes her the target of the Balasura who wants to make her ability their own.

Julian is a master of deception. He's been living by gambling and lying to get people's mercy. The only silver lining in his life is his friend, Orane. He finds out later that Orane isn't who he claimed to be. When discovering the truth, he's told that Nadette needs his help. He's going to help her, all right. If only she would trust him..
Life After The Undead by Pembroke Sinclair
Publisher: Booktrope Publishing
Release date: October 27th, 2015
Genres: YA, Sci-fi, Dystopia
Seventeen-year-old Krista must quickly figure out how she's going to survive in the zombie-destroyed world. Unfortunately, zombies aren't the only creatures she has to be cautious of—the other survivors have a dark side. Krista must fight not only to live but also to defend everything she holds dear—her country, her freedom, and ultimately, those she loves.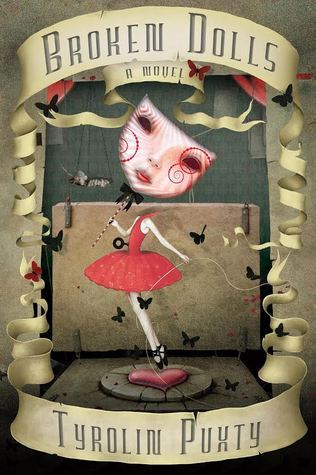 Broken Dolls by Tyrolin Puxty
Publisher: Curiosity Quills
Release date: December 14th, 2015
Genres: YA, Sci-fi, Fantasy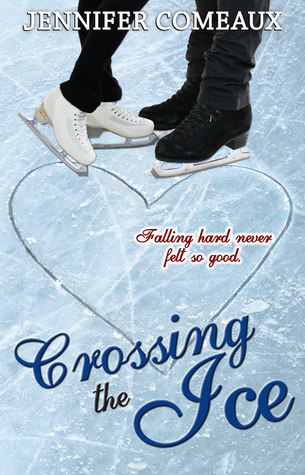 Crossing The Ice by Jennifer Comeaux
Publisher: Jennifer Comeaux
Release date: August 3rd, 2014
Genres: YA, Romance, Contemporary
Pair skaters Courtney and Mark have one shot left at their Olympic dream. They vow not to let anything get in their way, especially not Josh and Stephanie, the wealthy and talented brother and sister team.

But, the more time Courtney spends with sweet, shy Josh, the harder she falls for him. But they are on opposite sides of the competition, and their futures are headed in opposite directions. Will their friendship blossom into more or are their paths too different to cross?


Snow Globe by Jeanne Skartriaris
Publisher: Barclay Publishing
Release date: January 14th, 2015
Genres: YA, Supernatural, Thriller
The Truth by Jeffry W. Johnston
Publisher: Sourcebooks Fire
Release date: February 2nd, 2016
Genres: YA, Contemporary, Mystery
When Chris wakes up tied to a chair in a dark basement, he knows that he's trapped—and why. He shot and killed Derek's little brother. He had his reasons, but no matter how far Derek goes to uncover the truth about that night, Chris's story won't change. It can't. There is far too much at stake…

Derek is desperate to prove his brother didn't deserve to die. And if kidnapping his brother's killer is the only way to the truth, than he'll go to extremes. But Chris's truth is far more dangerous than Derek could have imagined, and knowing could cost both their lives…
The Night Parade by Kathryn Tanquary
Publisher: Sourcebooks Jabberwocky
Release date: January 1th, 2016
Genres: MG, Fantasy, Adventure
The last thing Saki Yamamoto wants to do for her summer vacation is trade in exciting Tokyo for the antiquated rituals and bad cell reception of her grandmother's village. Preparing for the Obon ceremony is boring. Then the local kids take an interest in Saki and she sees an opportunity for some fun, even if it means disrespecting her family's ancestral shrine on a malicious dare. But as Saki rings the sacred bell, the darkness shifts. A death curse has been invoked... and Saki has three nights to undo it. With the help of three spirit guides and some unexpected friends, Saki must prove her worth - or say goodbye to the world of the living forever.
Crystallum (The Primordial Principles, #1)by Laney McMann
Publisher: Booktrope Editions
Release date: October 26th, 2015
Genres: YA, Fantasy, Paranormal
Kadence Sparrow wasn't born a devil's child-she was turned into one. Now, she's hiding from the truth, and running for her life.

For years, Kade's true nature has lurked behind an illusion, she knows the drill: no close friends, no boyfriends, and most importantly: don't expose what she is. Ever. Keeping secrets is easy. Lies are second nature. So is the loneliness-and the fear, but when the Shadows attack, and Kade meets Cole Spires, she could expose everything she's trying to hide.

As one of the Celestial Children, Cole lives by an oath: defend the Ward, protect the Primordial race, guard the gateways, and stick to his own. Everything else is a distraction, and besides, he's lost enough. Cole's job is clear, and no one his age does it better. So, when he meets Kade in a club downtown, he assumes she just wants his attention. Most girls do, but Cole soon realizes ... Kade isn't like most girls.
Demon Princess (Demon Kingdom Fairy Tales, #1)by Kassandra Lynn
Release date: December 22nd, 2015
Genres: YA, Fantasy, Paranormal
With her father gone and her brother missing, Demon Princess Adriana has to assume the throne, becoming, at least temporarily, the Demon King. The procession is underway, and the princess is nervous yet determined … until the unthinkable happens and she is summoned! Somehow, Aldric, a mage-in-training has summoned the princess into the human kingdom. Now trapped, Adriana must hide her identity and escape before losing her life in the hands of demons' mortal enemies.
The Art Of Being Normal by Lisa Williamson
Publisher: Macmillan's Children Publishing Group
Release date: May 31st, 2016
Genres: YA, Contemporary, GLBT
David Piper has always been an outsider. His parents think he's gay. The school bully thinks he's a freak. Only his two best friends know the real truth: David wants to be a girl.

On the first day at his new school Leo Denton has one goal: to be invisible. Attracting the attention of the most beautiful girl in his class is definitely not part of that plan. When Leo stands up for David in a fight, an unlikely friendship forms. But things are about to get messy. Because at Eden Park School secrets have a funny habit of not staying secret for long, and soon everyone knows that Leo used to be a girl.

As David prepares to come out to his family and transition into life as a girl and Leo wrestles with figuring out how to deal with people who try to define him through his history, they find in each other the friendship and support they need to navigate life as transgender teens as well as the courage to decide for themselves what normal really means.
Mother Teresa's Advice For Jilted Lovers by Donna Barker
Publisher: Self-published
Release date: January 6th, 2016
Genres: Adult, Humor, Paranormal
Every time Tara Holland thinks she's getting close to finally having her white wedding, the man who should be on his knee, giving her roses, winds up on his back, pushing up daisies. Needless to say, Tara's beginning to think she's cursed when it comes to men.

Her best friend, Betsy, who's always there to put the pieces back together, convinces Tara she's the cause of each of her boyfriend's untimely exits to the other side. Could it be that Tara has that kind of psychic power? And is Betsy right that women all over the world would pay a pretty penny for it?
I think that's all.. A lot, huh? Believe me, I barely have time to read them all. I've only read 2 of them so far, actually. Well, just pray for me and wish I could read them all before the due date. Or the publishers won't trust me again, which is not something I'm too excited about.
Posted by Inas